Come and explore a variety of health-oriented hands-on exhibits highlighting parts of the body, the 5 senses, nutrition and its impact at Aunt LC's Market,  Farm to Family Exhibit illustrating the journey of food from seed to table, and our historical displays showcasing various medical implements and memorabilia, including our iron lung Ol' Iron Sides.
Younger audiences (zero to 5 years old) will enjoy our Kids FUNd Corner filled with engaging toys while the rest of the family explores all that KLCH has to offer! Let's not forget our leading lady, Valeda! She is our anatomically correct transparent mannequin that visits with guests about the organs/bones/etc while lighting up and demonstrating firsthand what she is discussing with her captive audiences. Our Valeda was purchased in the 1960s is one of two of these models still in working operation in the US. Don't let her age fool you, she's entertained over a quarter of a million children and isn't slowing down anytime soon!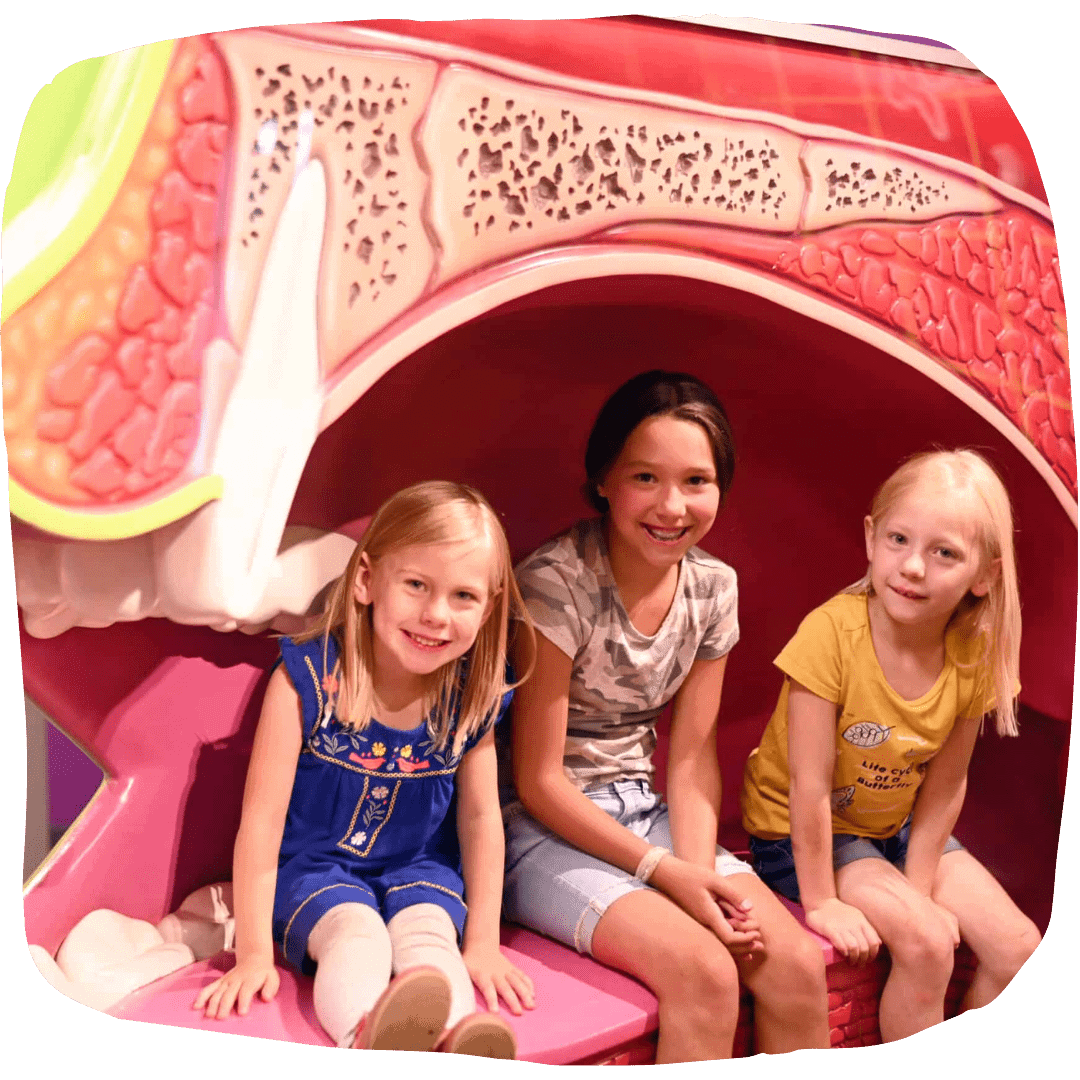 Aunt LC's Market – Making Nutrition Fun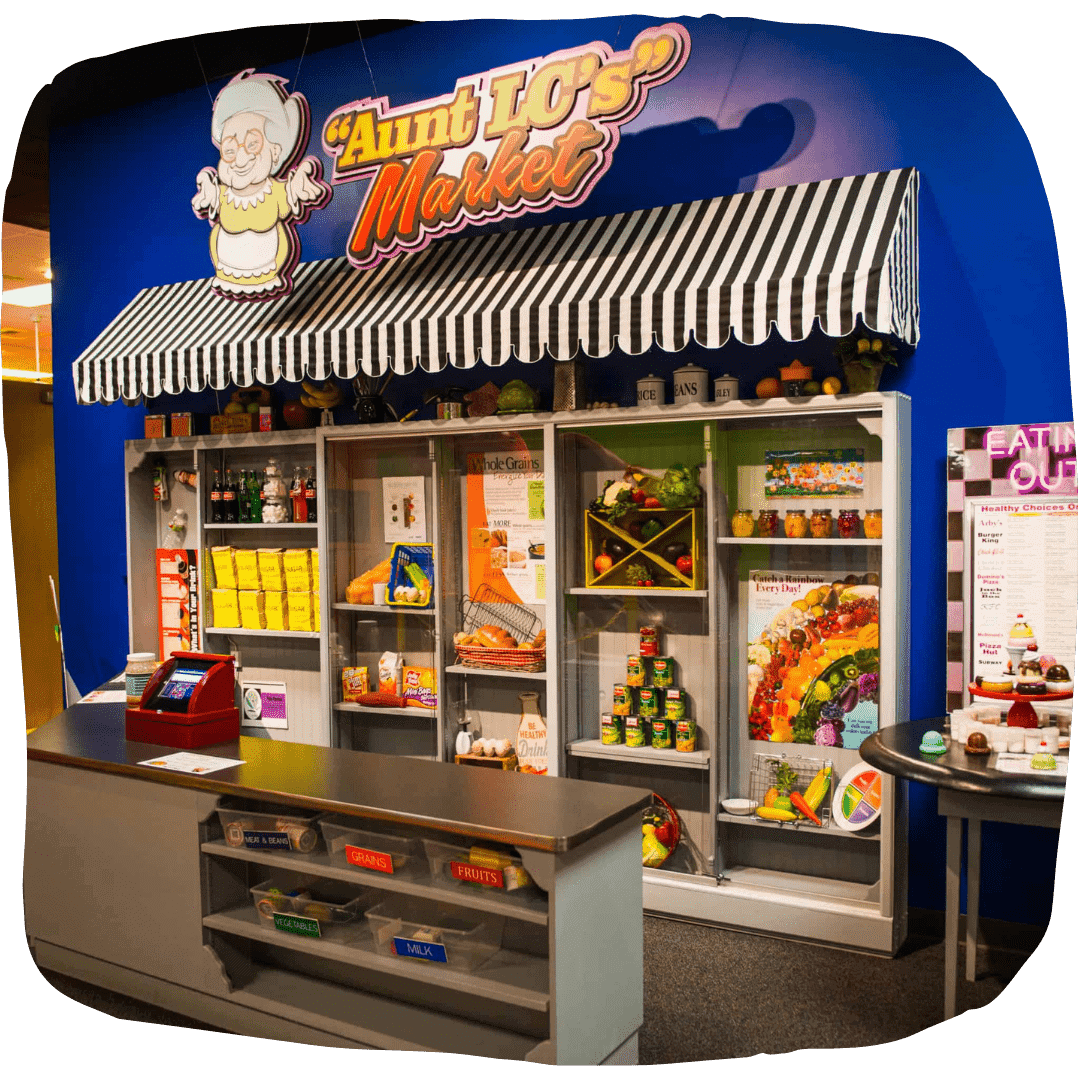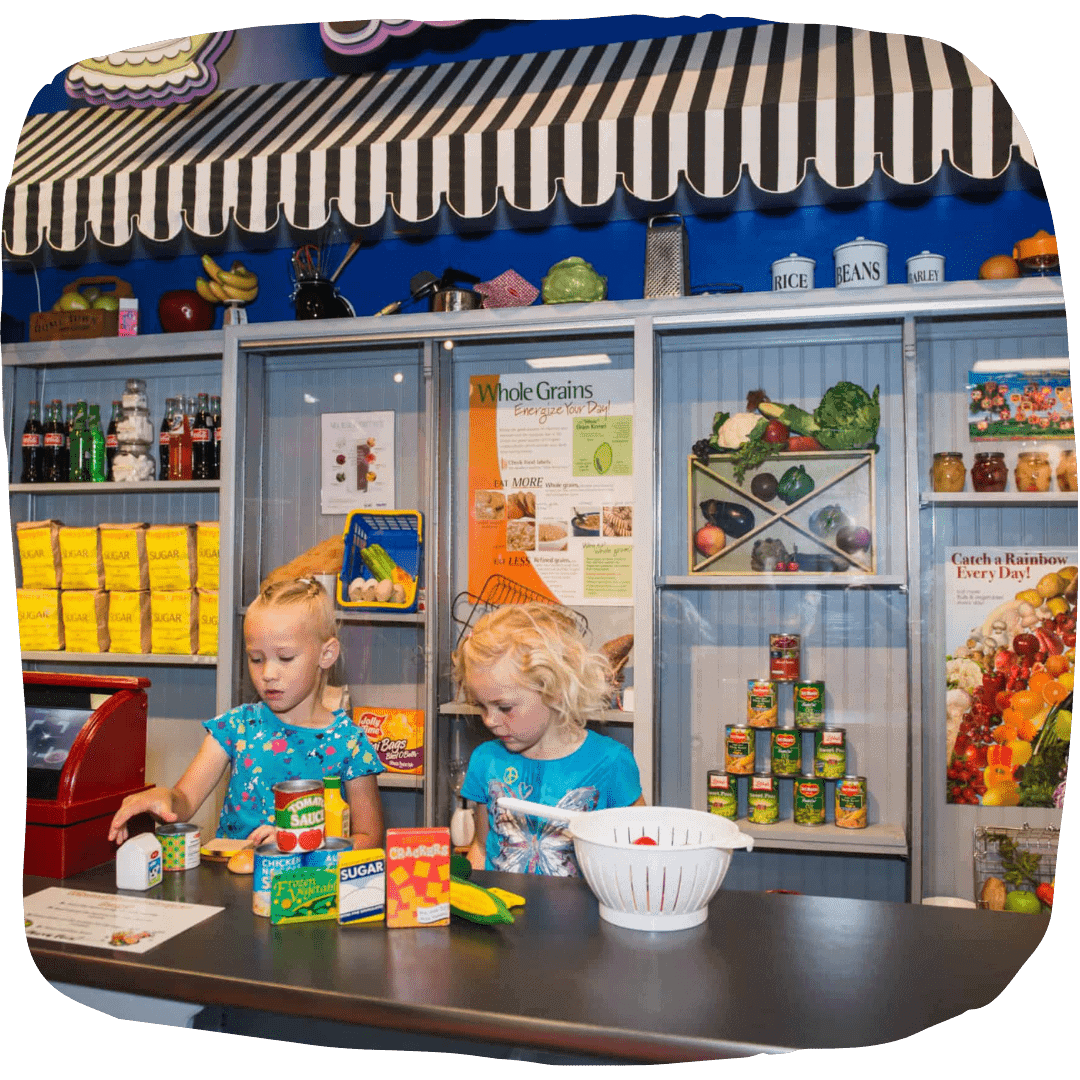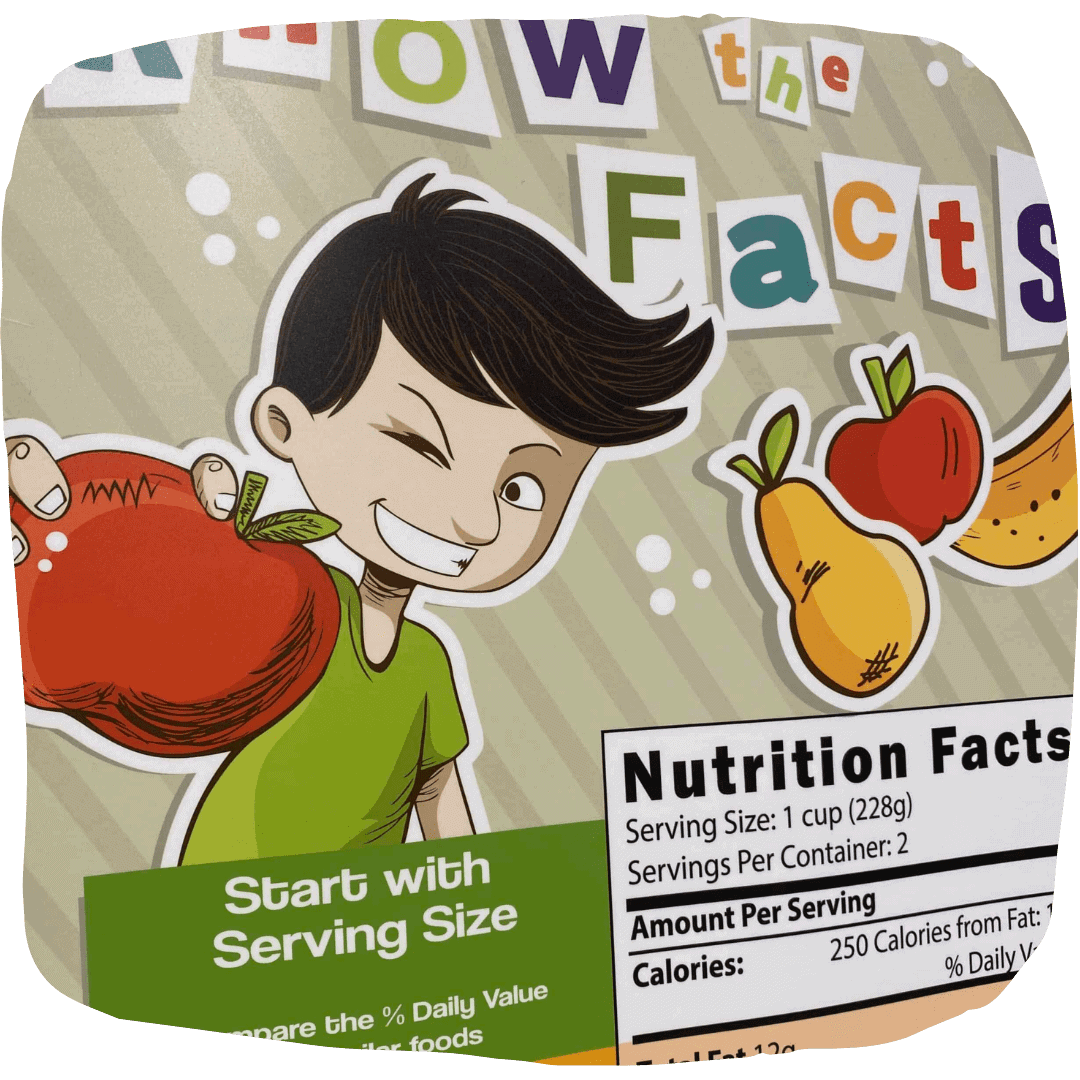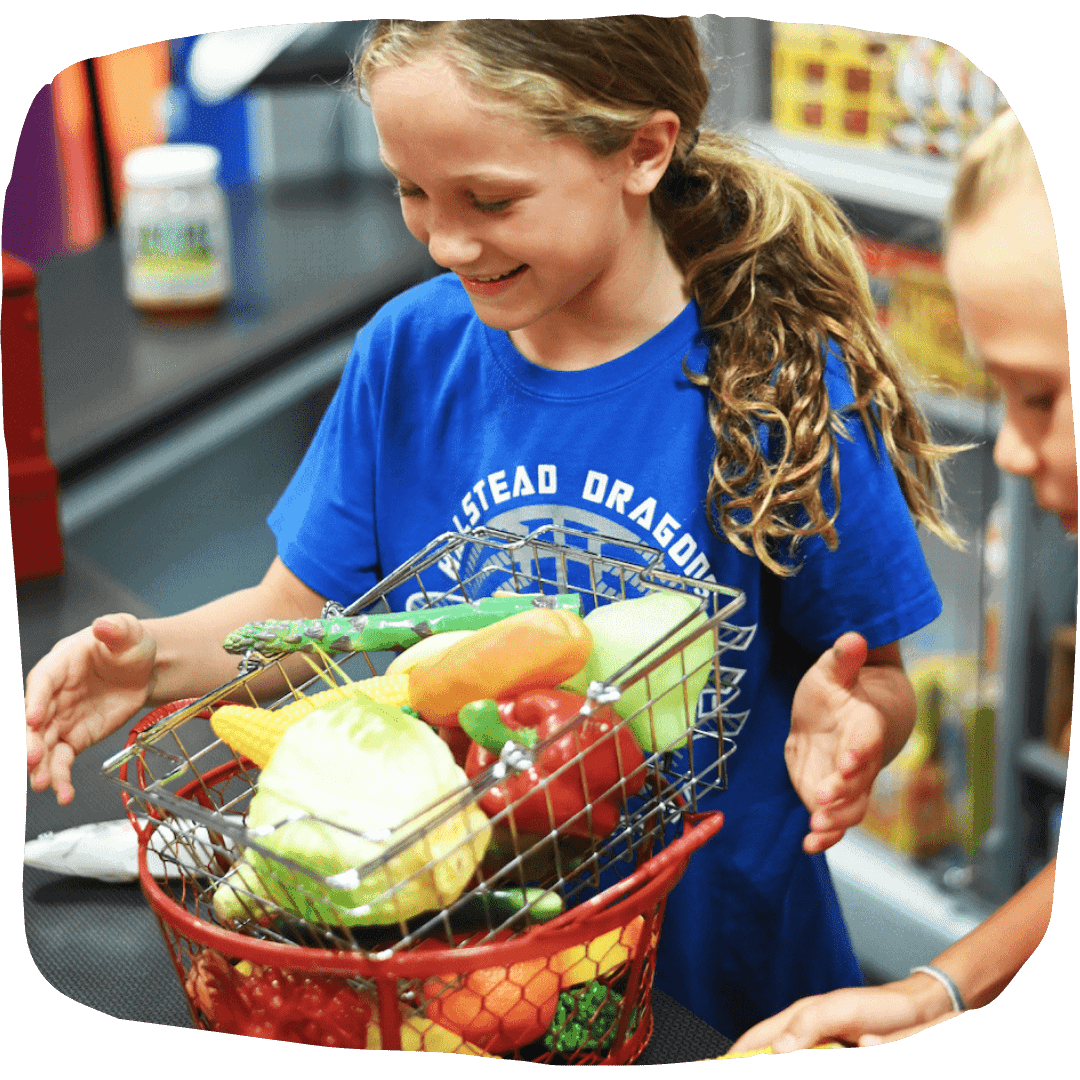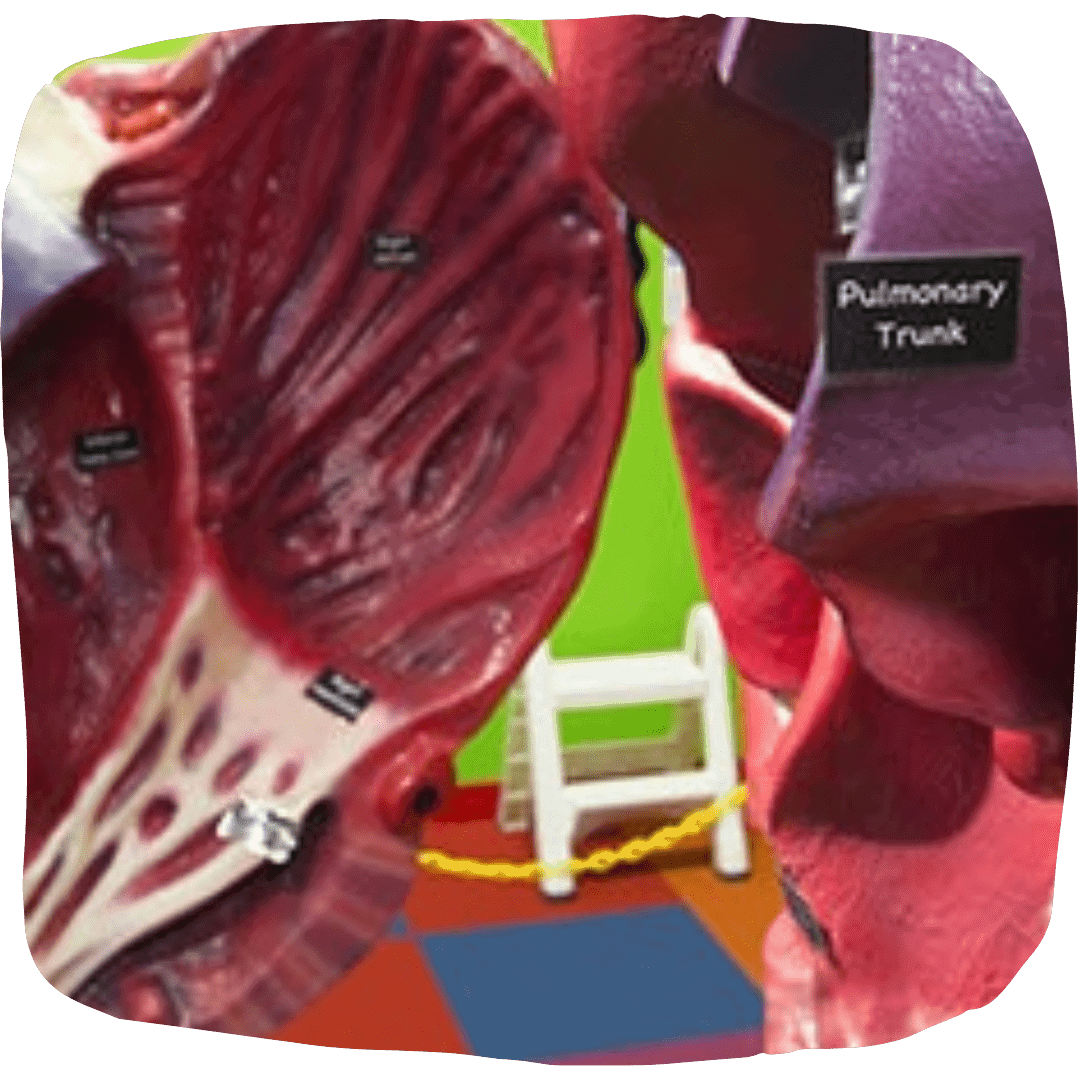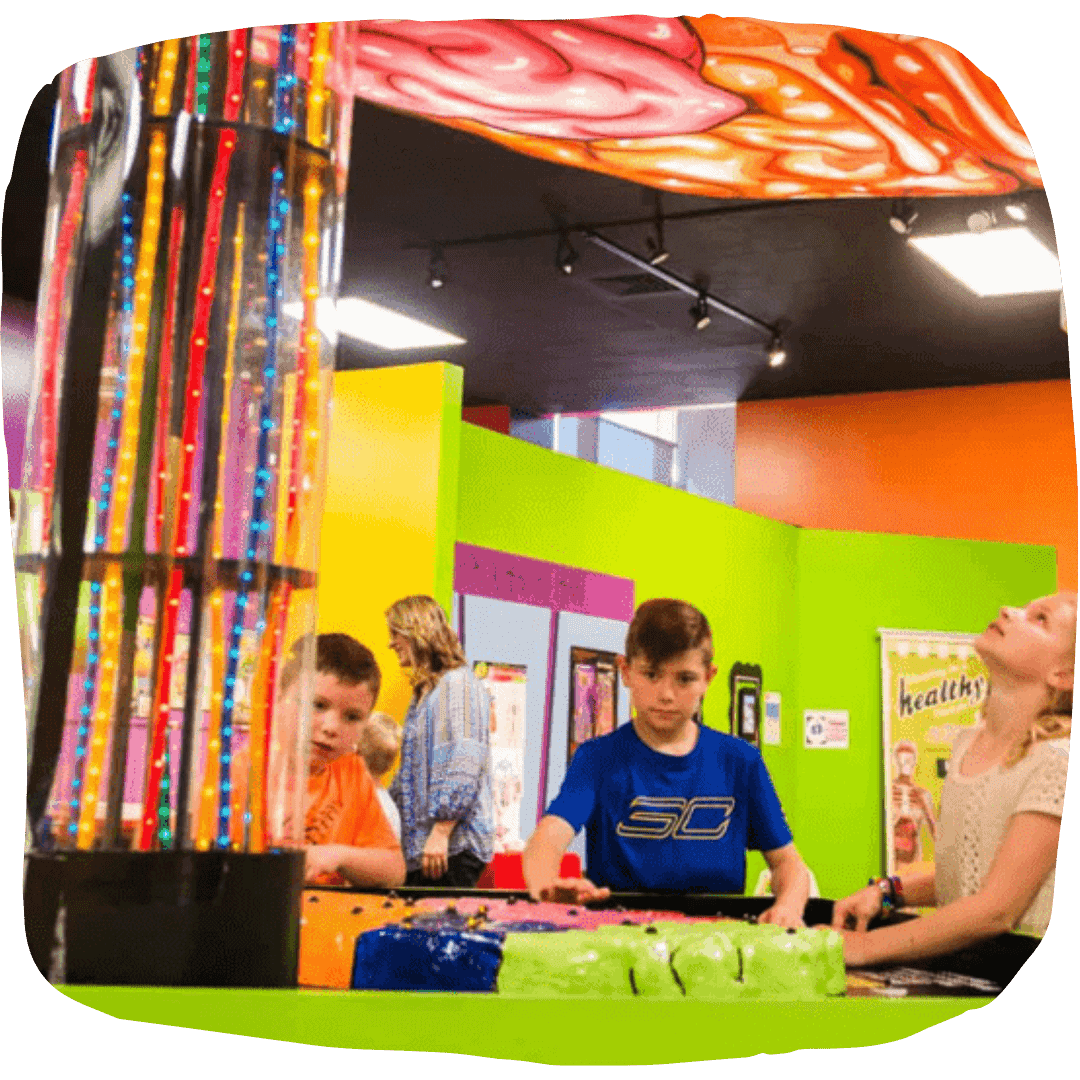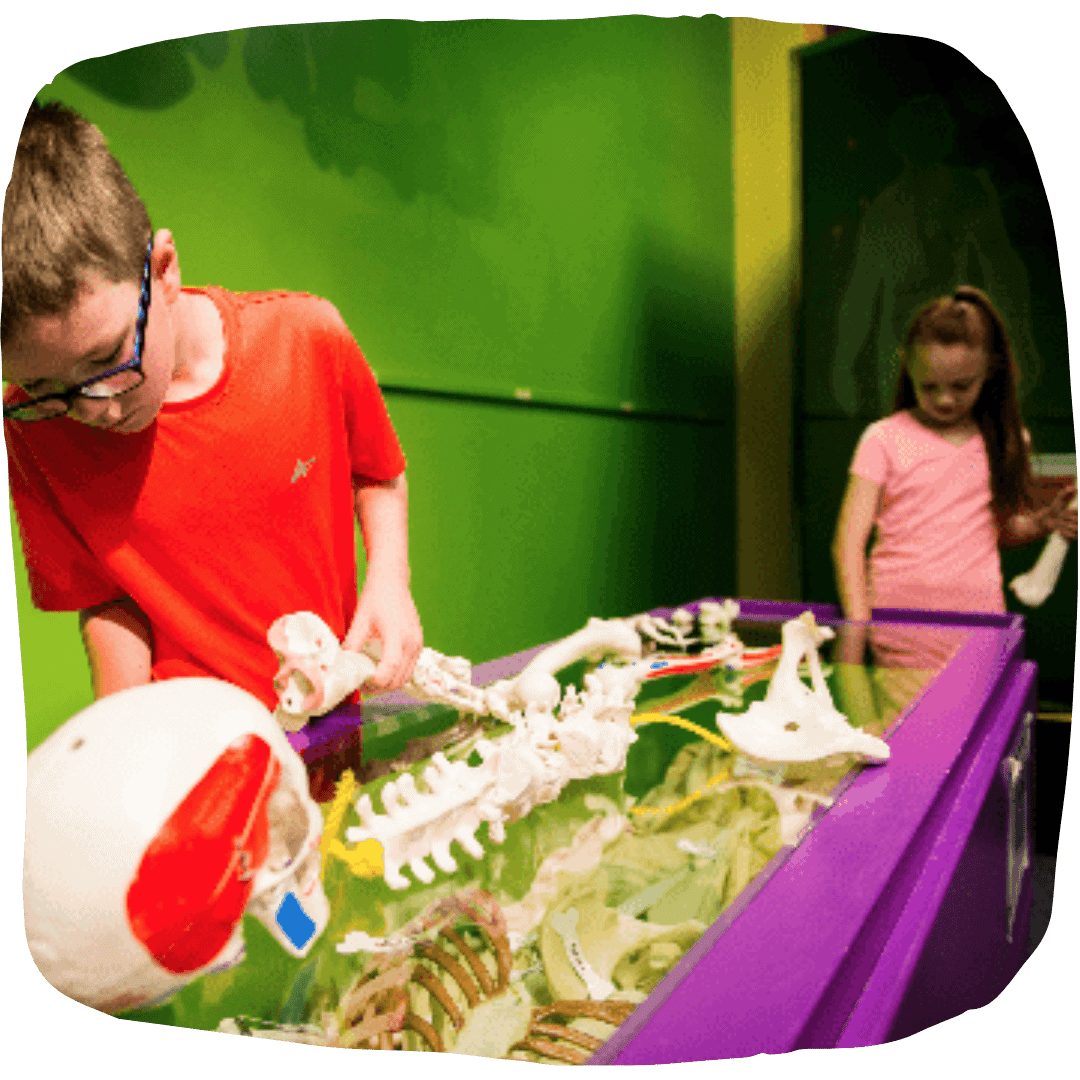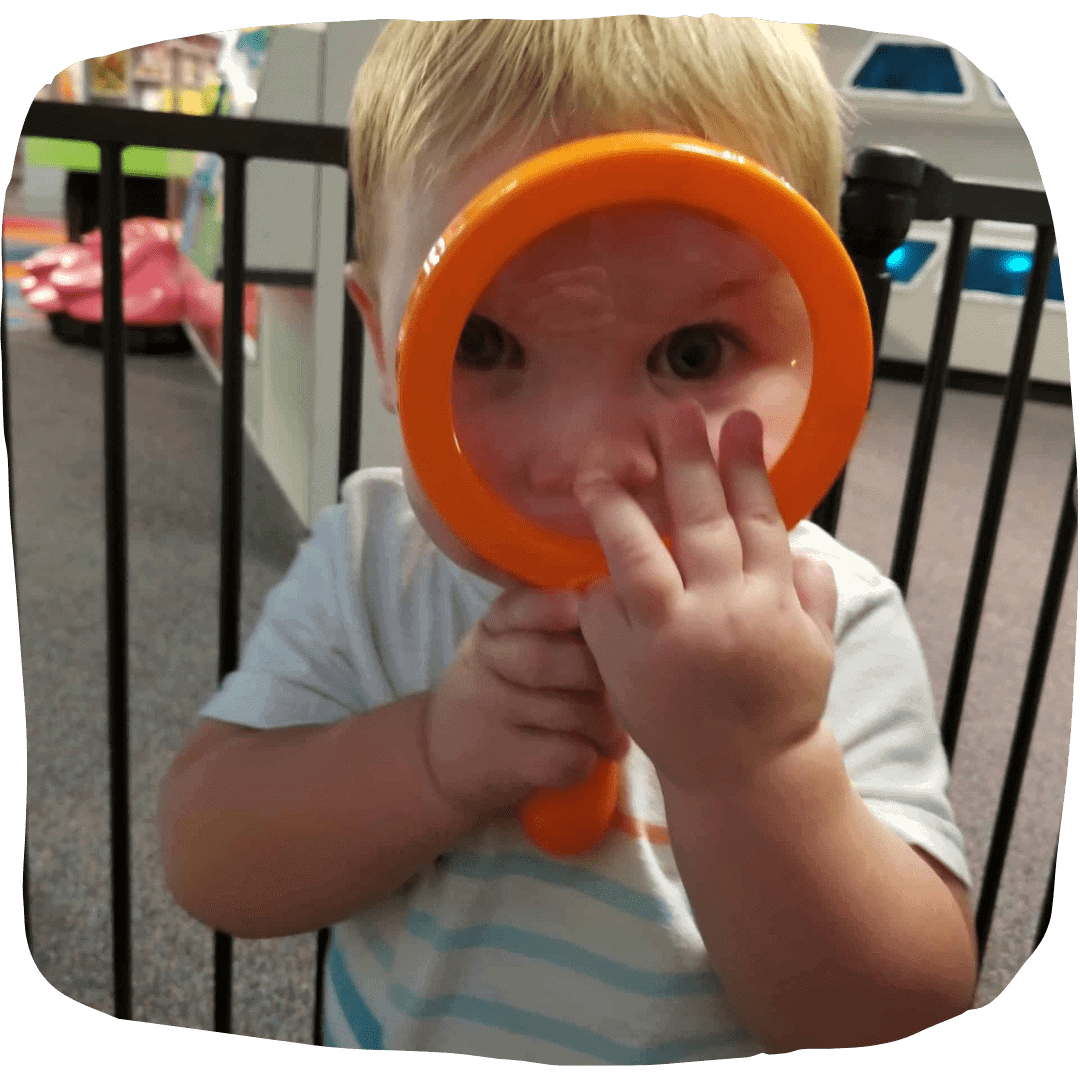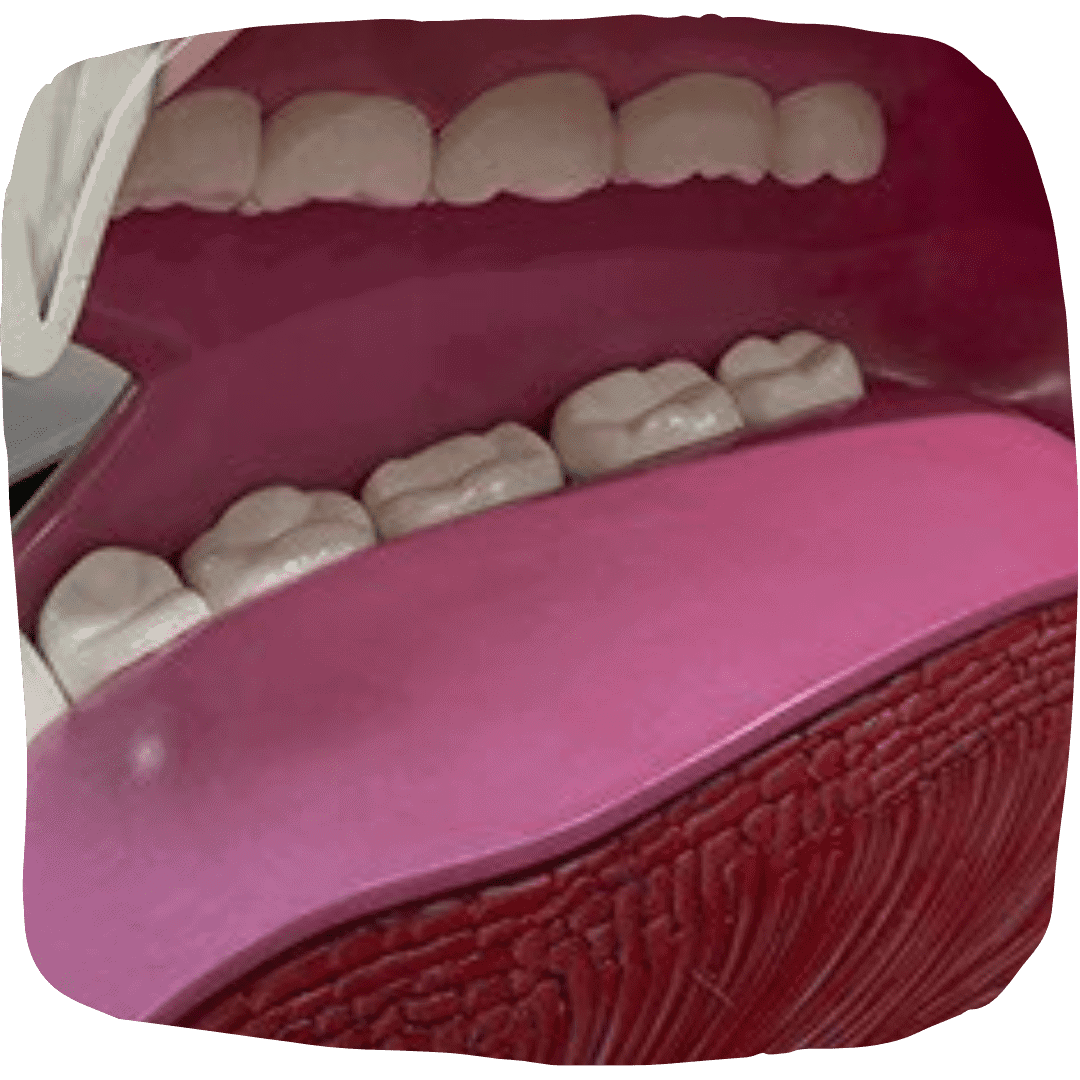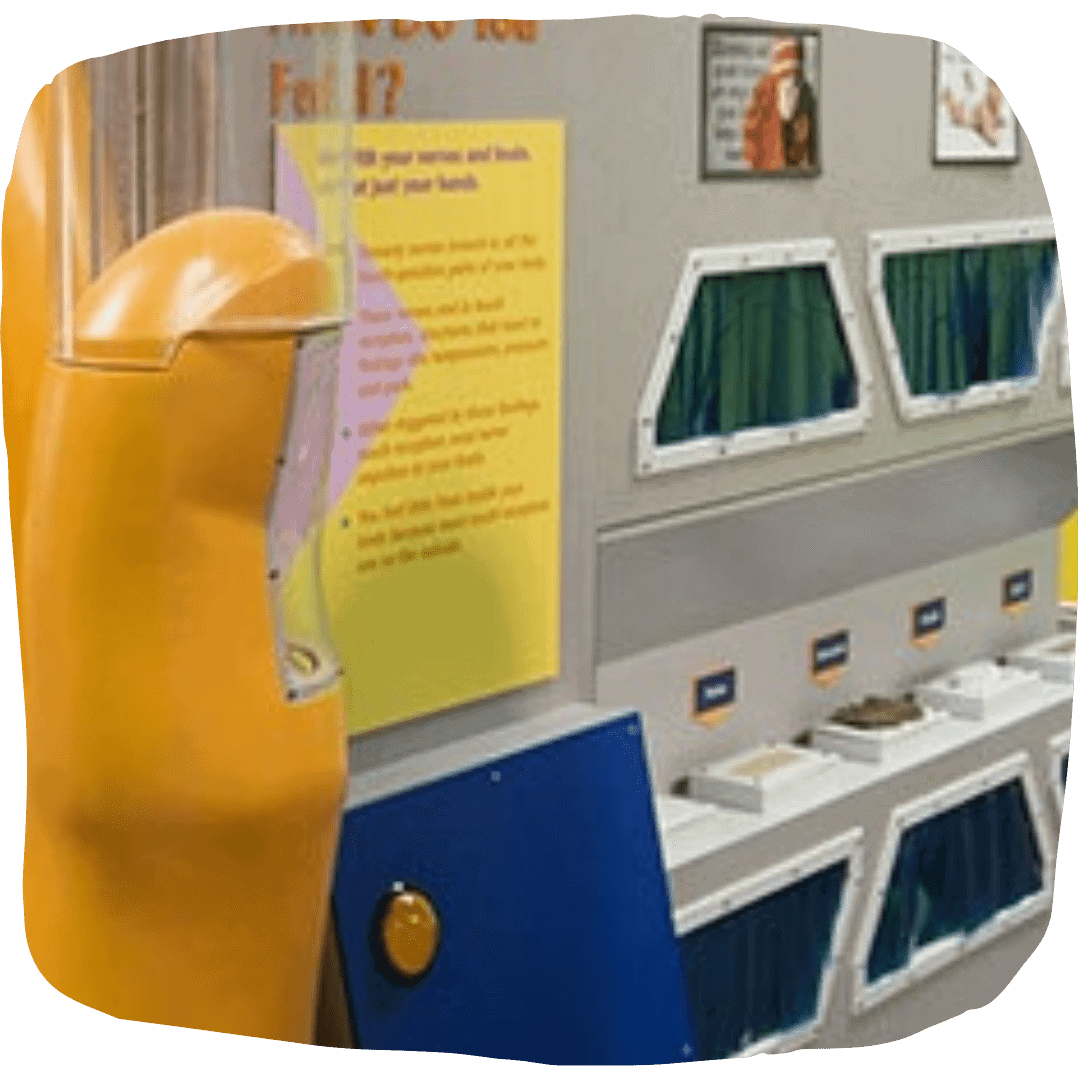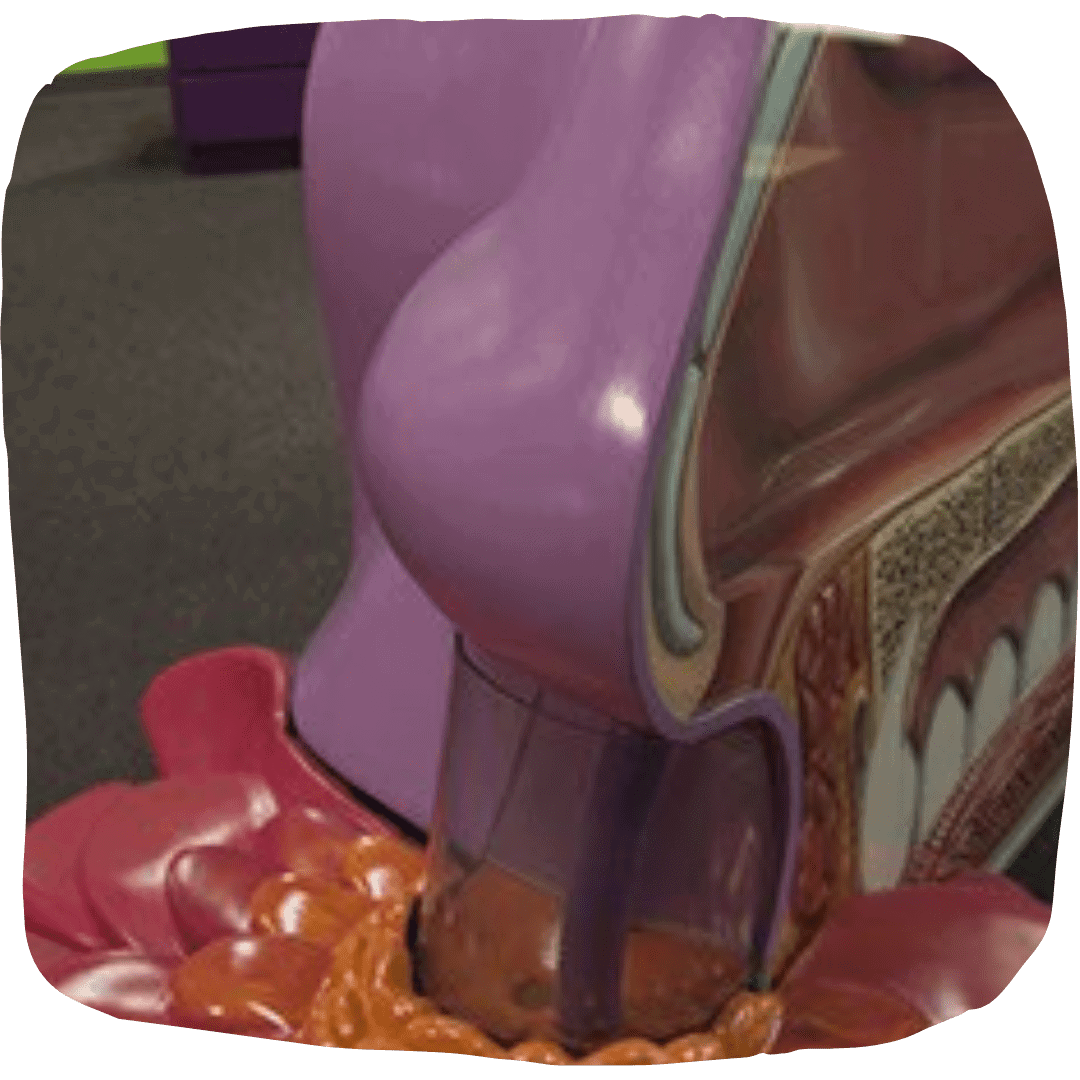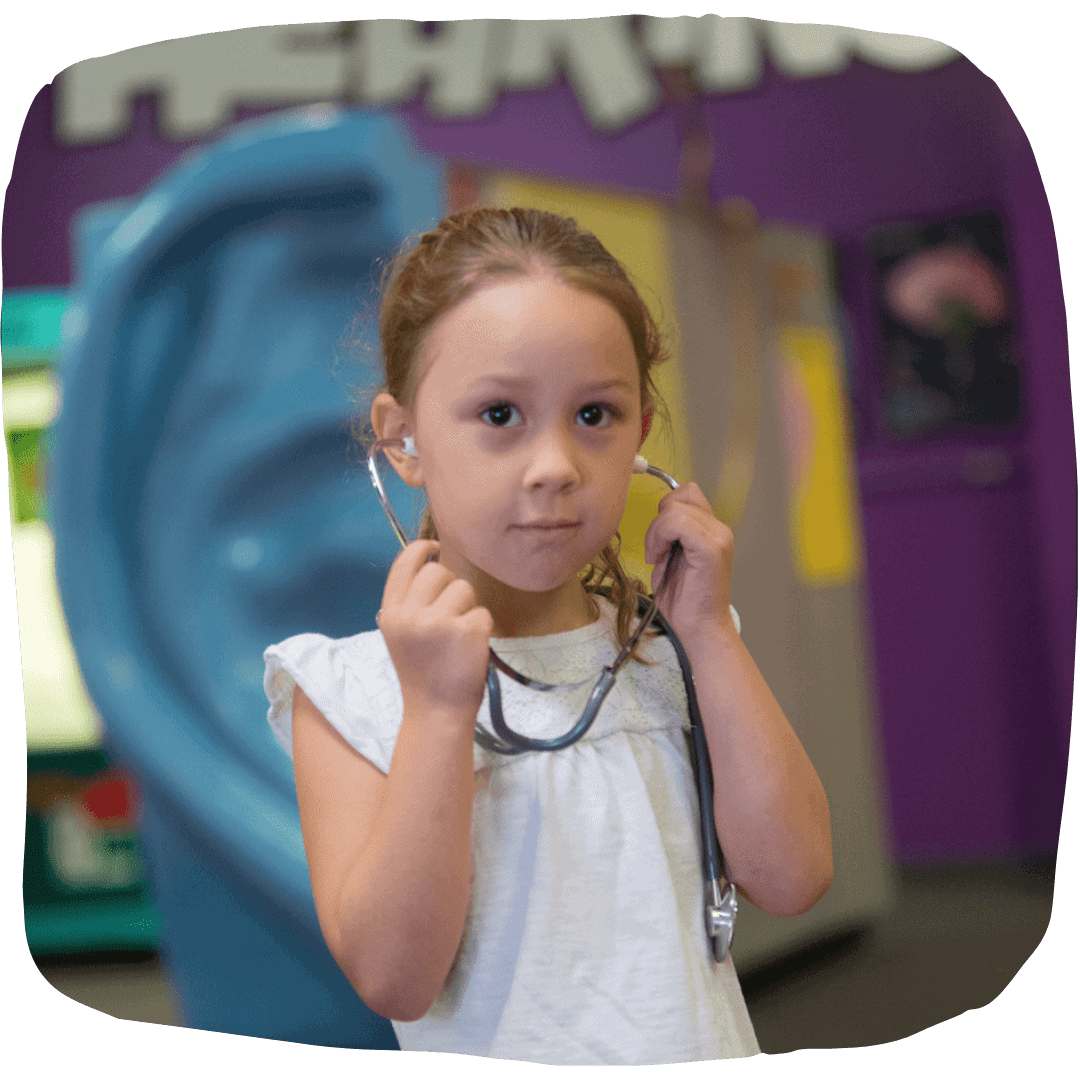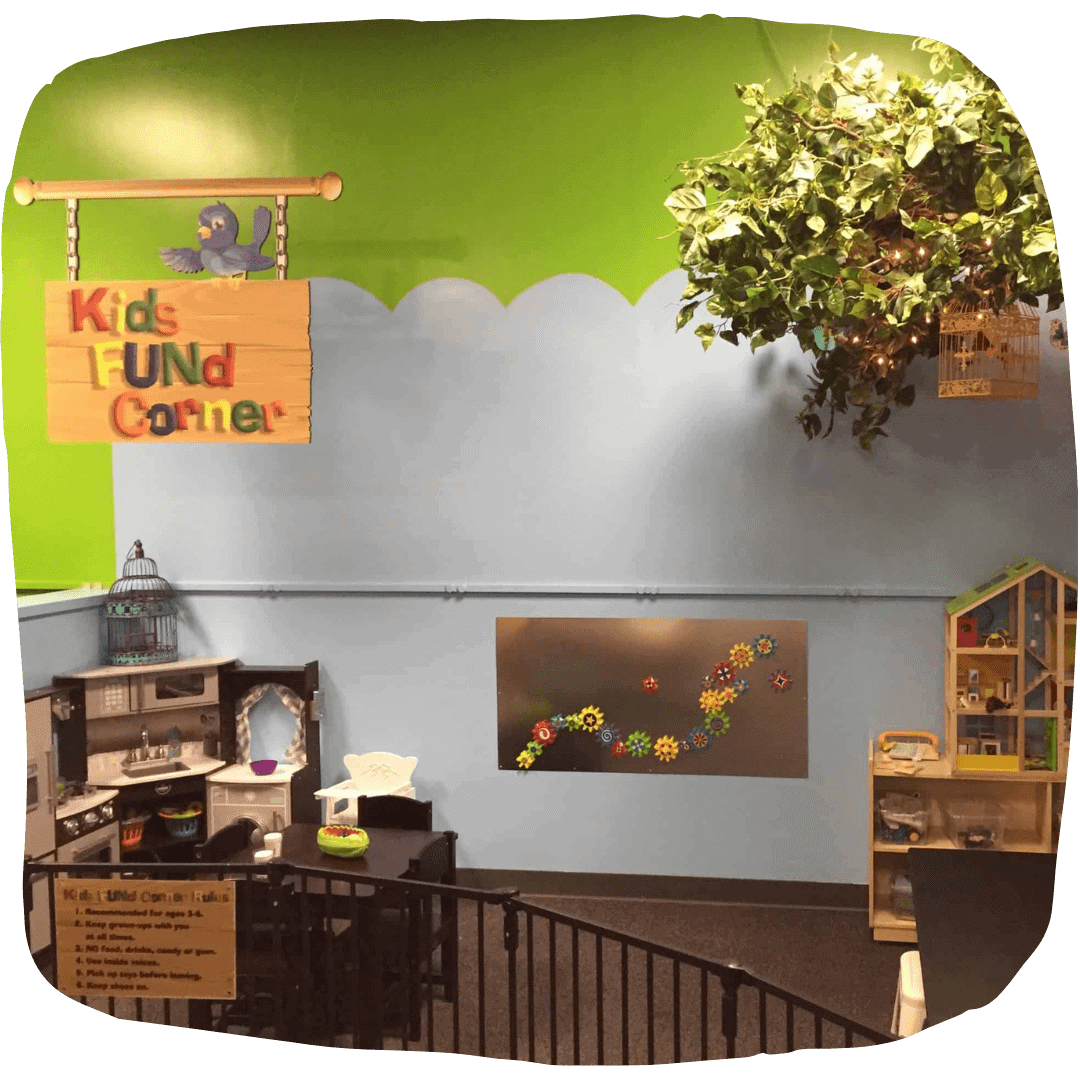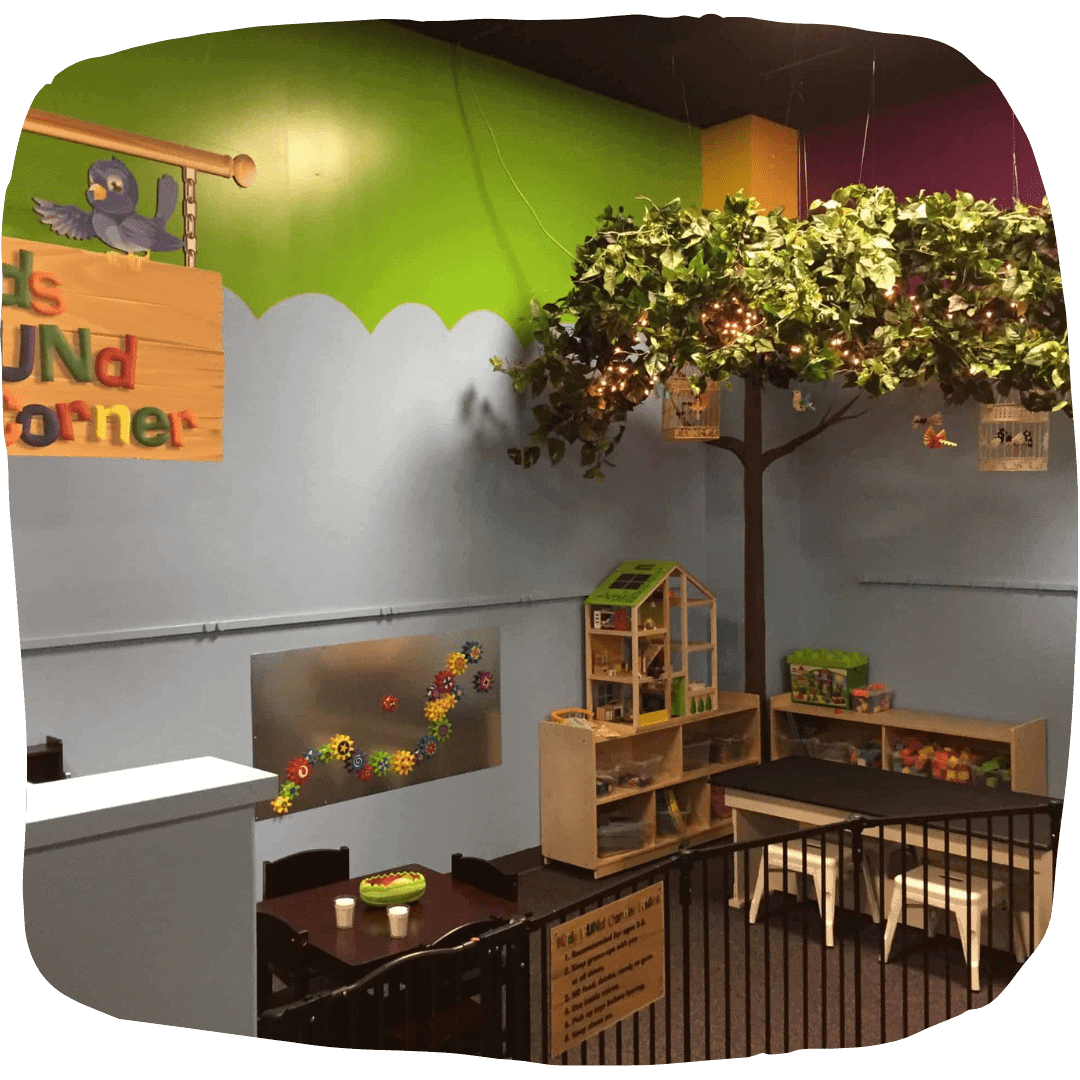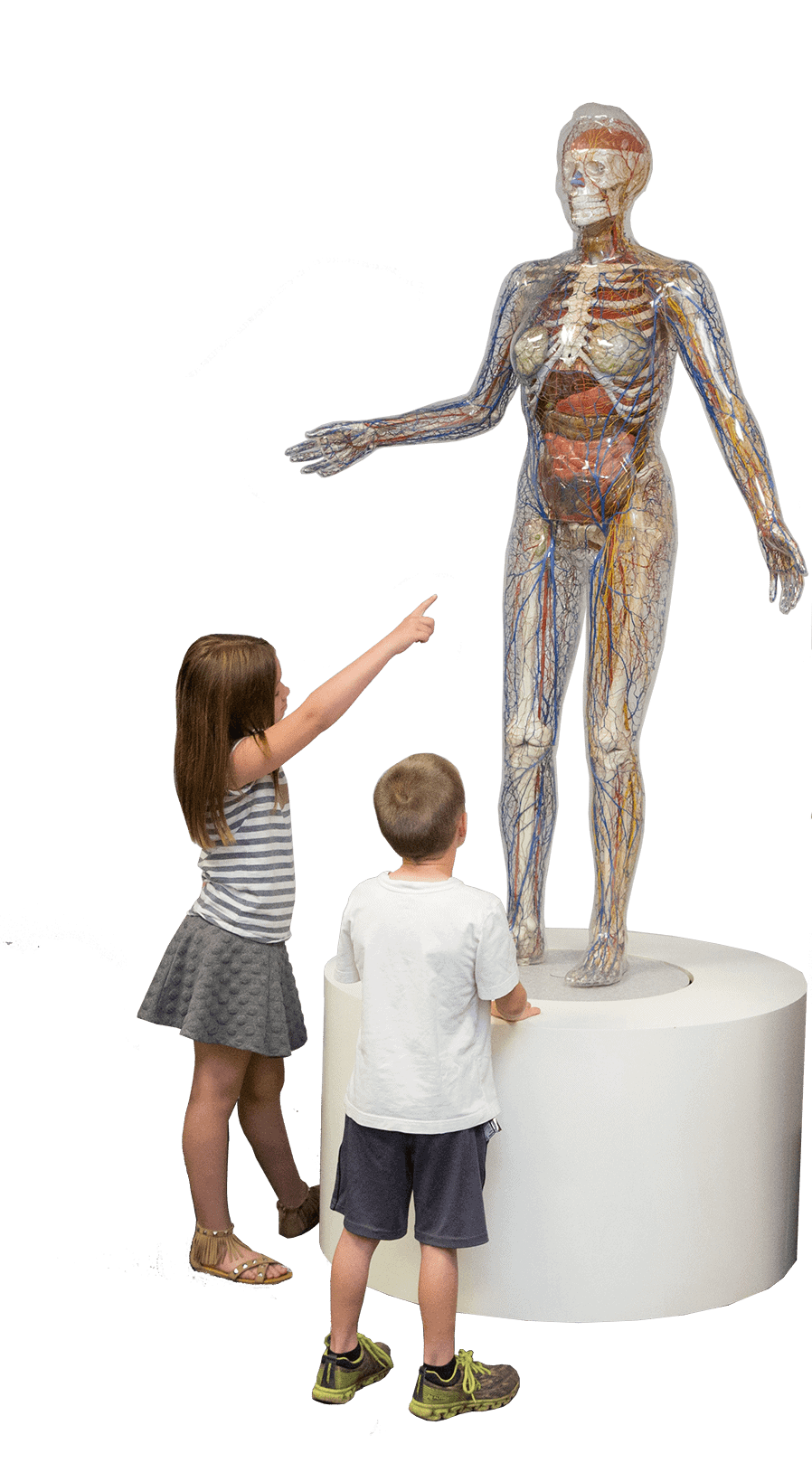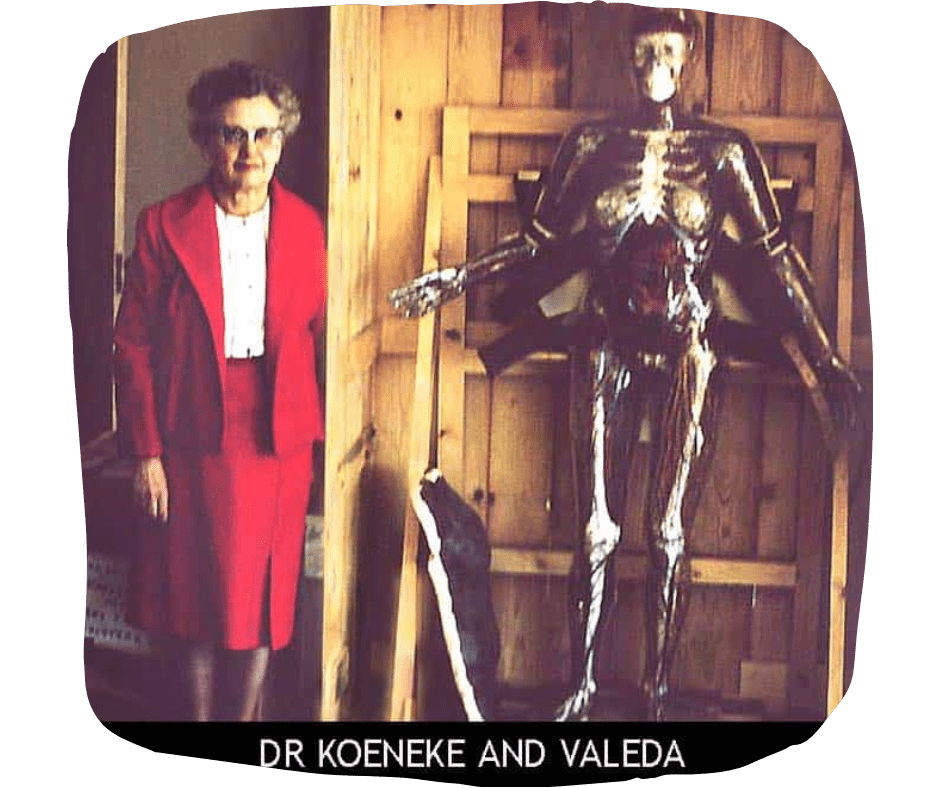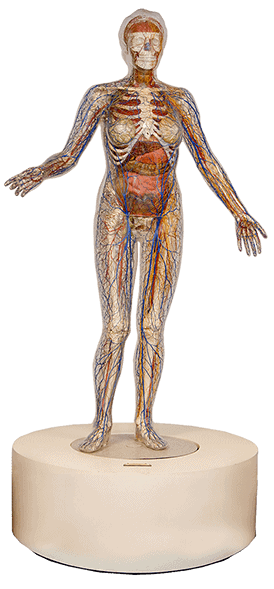 Your Title Goes Here
Your content goes here. Edit or remove this text inline or in the module Content settings. You can also style every aspect of this content in the module Design settings and even apply custom CSS to this text in the module Advanced settings.
What is Valeda?
Valeda is an anatomically correct, life-sized, transparent, physical prototype of a woman.
How was Valeda made?
The original mold of Valeda was made by completely coating the body of a living, 28-year-old German woman with a rubber composition. This was allowed to harden, then peeled off to form the mold for Valeda's plastic skin. Her aluminum skeleton is situated exactly as it is in the normal human body.
What does Valeda do?
Tucked inside of Valeda are plastic replicas of anatomically correct internal organs. As Valeda talks about each organ, tiny bulbs that are inside of each organ light up.  The organs also appear on a TV screen as Valeda describes how each organ functions.  One surprise to many is the small size of the gall bladder. Actually, only about one-third of it shows, the remainder is behind the liver.
What are the wires inside of Valeda?
Coiling and branching just under the plastic skin is her network of arteries and veins, made of red and blue coated wire. Valeda has 6 1/4 miles of wire to represent the circulatory system; however, the real human body has over 60,000 miles of veins and arteries. You can see why she could not show them all.
Green wires on the left side of her model represent the lymphatic system. The nervous system is depicted on the right. Only the largest portions of these systems are shown since they comprise so dense a network we would be unable to see through to the organs.
How did Valeda get her name?
Hinsdale Health Museum, near Chicago, had a contest to name their transparent woman and finally chose "Valeda I". Some of the amusing suggestions were Claire D'Illume, Lucid Lil, and Cassie the Lassie with the Glassy Chassis. Our transparent woman is Valeda III. "Valeda" is coined from the word valid, which means strong and healthy.
In honor of Dr. Hertzler, the staff of Halstead Hospital, and the Halstead School for Nursing, KLCH has several historical displays in the lobby of the health museum to honor the men and women who have served countless hours to provide health resources to residents of Kansas in the mid-to-late 1900s.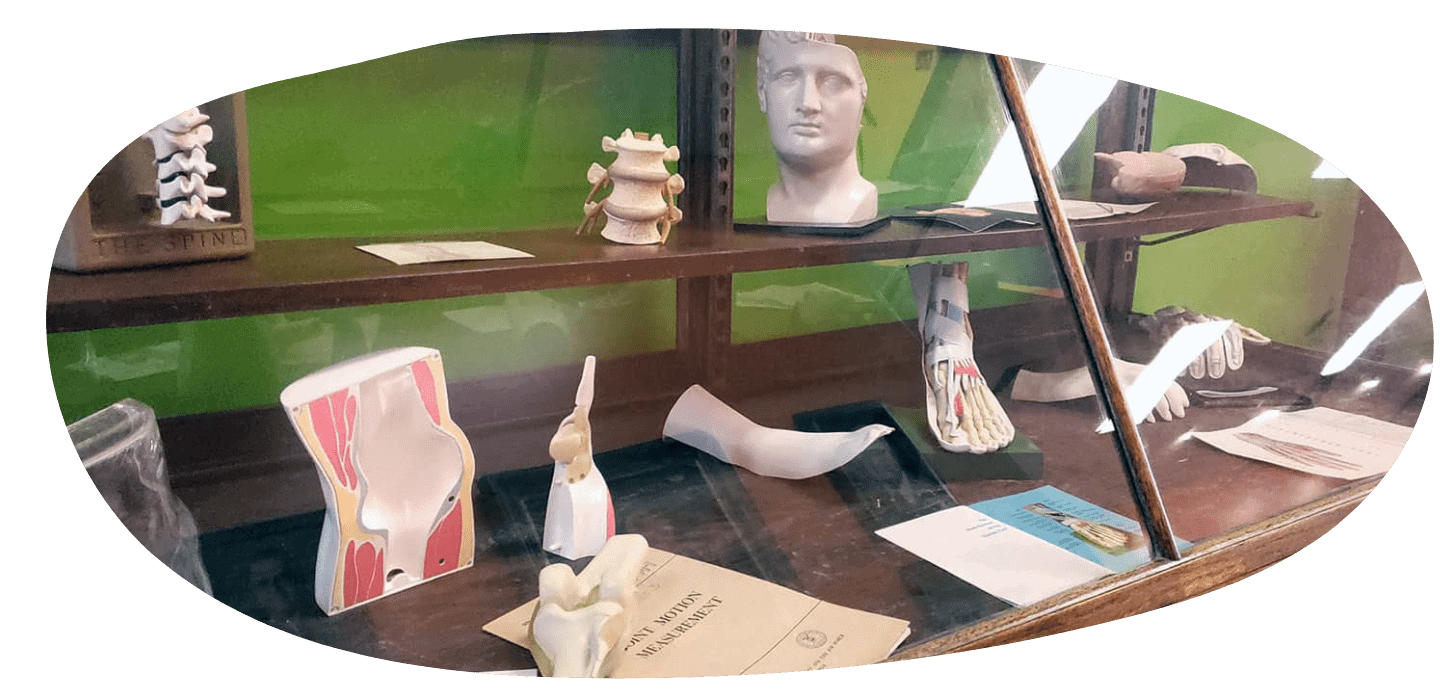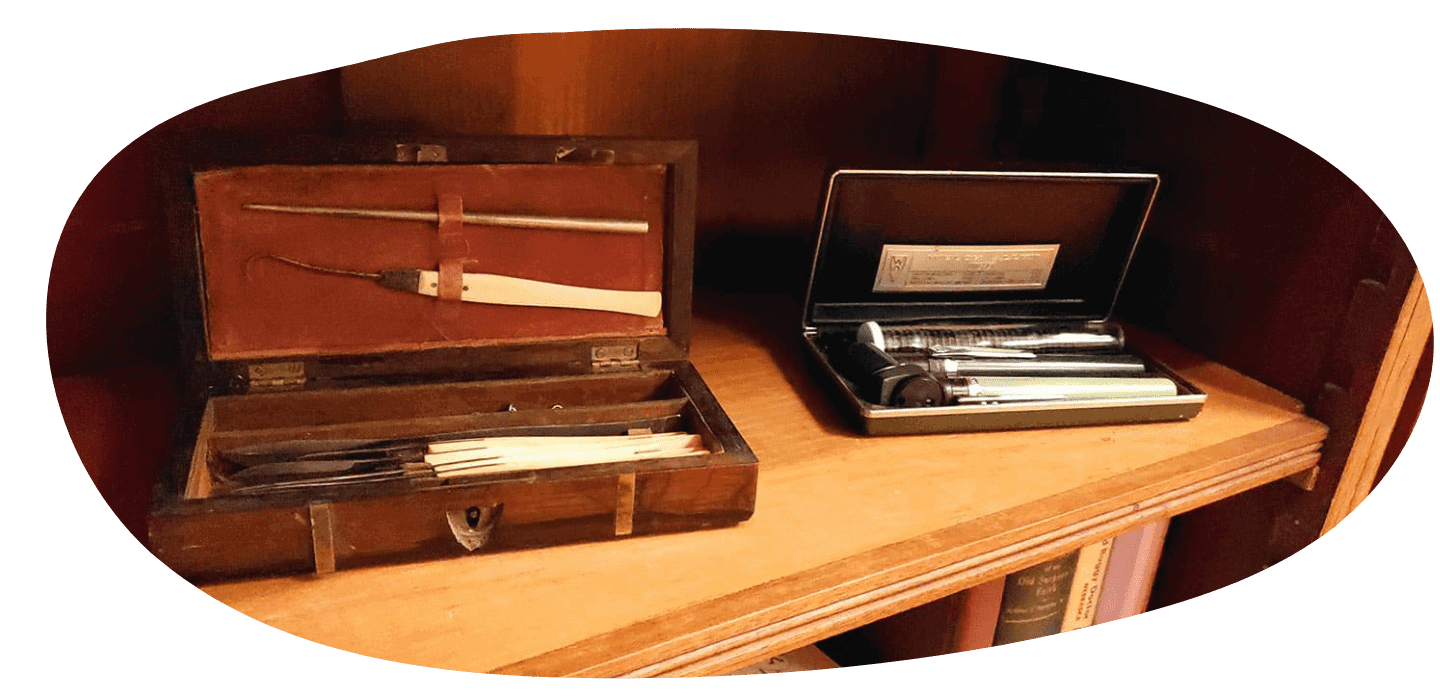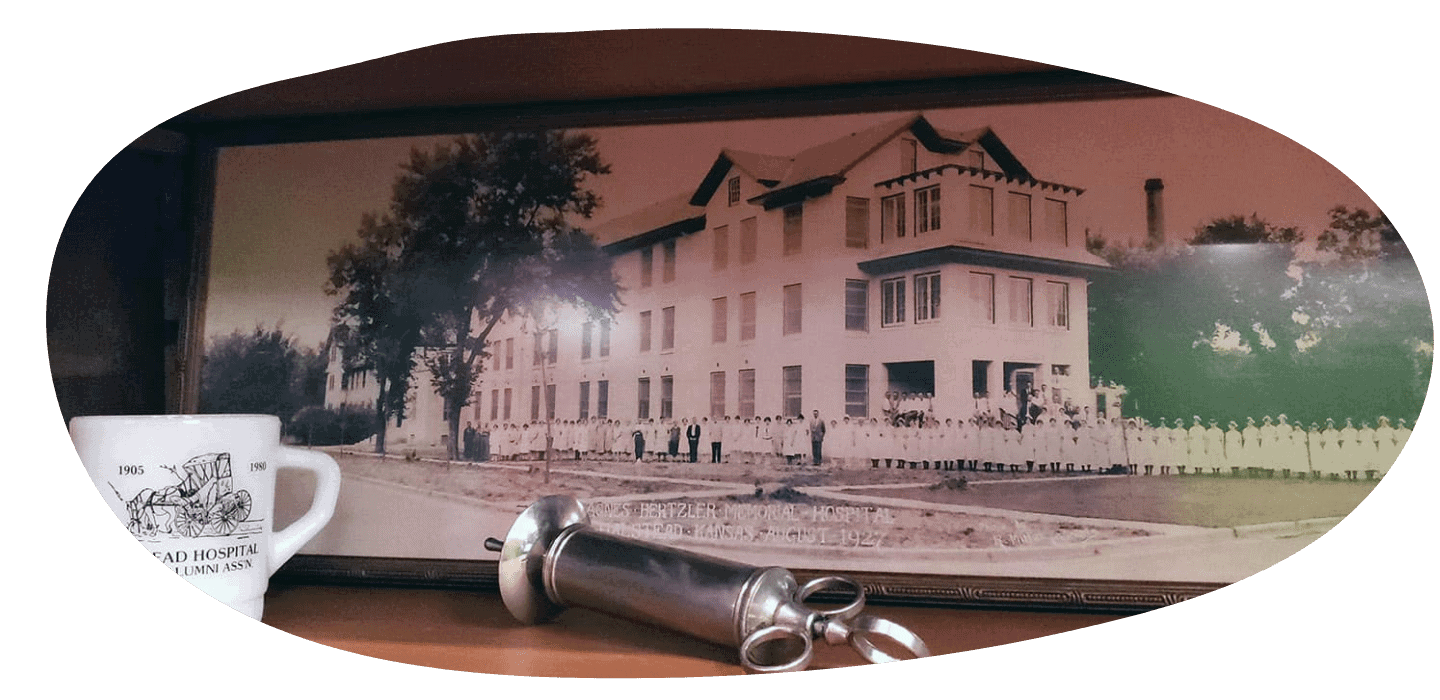 Early Life and Education
Arthur Emanuel Hertzler was born on July 25, 1870, in West Point, Iowa.
His education began in a one-room school house, he went on to Southwestern College in Winfield, Kansas, and then graduated with his doctorate from Northwester University Medical School in 1894.
Inspiration and Practice
Hertzler was living in Moundridge caring for his ailing father when a tornado hit the Halstead area. After visiting to assist in caring for the affected individuals in the community, Hertzler decided to establish his practice in Halstead and took up residency in 1895.
During his career, Dr. Hertzler established the Hertzler Clinic and the Halstead Hospital before selling the latter to the local Diocese.
Challenging Times
Dr. Hertzler frequently traveled long distances by horse and buggy, automobile, and train to serve his patients. He was a true pioneer and throughout his career he pursued through blizzards, storms, damaged roads.
Dr. Hertzler performed exams in homes and even did surgery on kitchen tables, before hospitals were more readily available.
A Handful of Hobbies
Dr. Hertzler was quite the colorful character in his own right; he was an avid gun collector and received a plethora of medals for his sharp shooting (the 3rd floor of the Hospital had a gun range for his staff to practice).
Evident throughout his life is his love and appreciation of serving children in the community, as well as, his other various hobbies, including his love of baseball.
Horse and Buggy Doctor
Although he was well-regarded by his patients, Hertzler's fame is also due to the success of his book, The Horse and Buggy Doctor, published in 1938. His book provides an intriguing collection of stories of being a country doctor and various reflections and historical references to the changes in the medical world over his lifetime.
Over 250,000 copies of The Horse and Buggy Doctor and Dr. Hertzler have been sold and treasured by readers across America.
A Legacy of Love
The Hertzler Research Foundation was established in Dr. Hertzler's honor by his wife, Dr. Irene Koeneke in 1948.
The foundation later transitioned into the Kansas Learning Center to help facilitate health education for local communities and residents. We now serve students and residents state-wide and enjoy carrying on the legacy of the legendary Dr. Arthur Hertzler.
References
Knapp MD, Jennifer, & Schremmer MD, Robert D; The Life and Times of a Kansas Horse and Buggy Doctor and His Recollections on the Care of Children; presentation materials; Children's Mercy Hospitals and Clinics, Kansas City, MO.
Hertzler MD, Arthur E; The Horse and Buggy Doctor. Blue Ribbon Books (1941).